KIM KNOLL
WE ARE MANY BY KIM KNOLL
Kim Knoll is a contemporary artist who draws her work from an abstract perspective, designed from thoughts, memories and adventures. In 2020 she created a series of paintings for 7 For All Mankind, exposed in our flagship stores in Europe, under the name of "We Are Many": inspired by shades of denim, distressed textures and marigold stitching, each painting embodies the characteristics found in 7 jeans.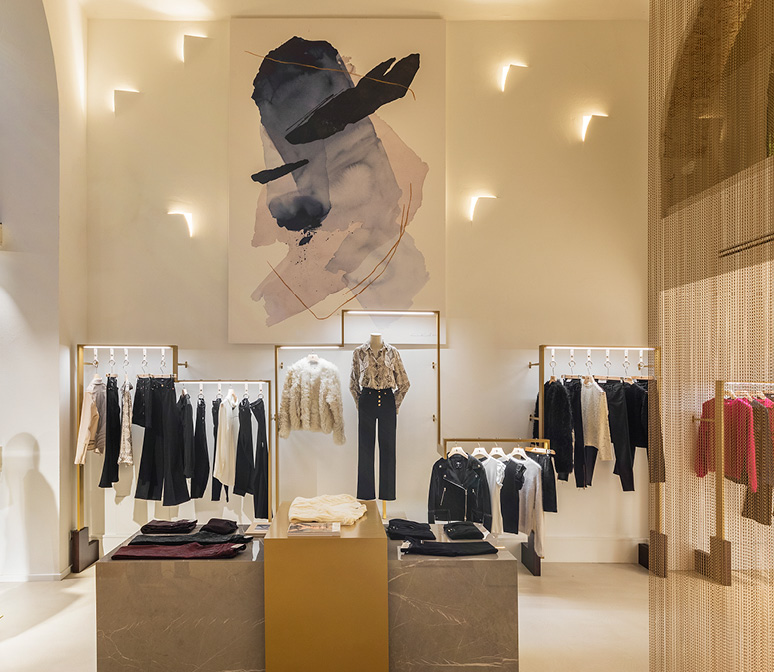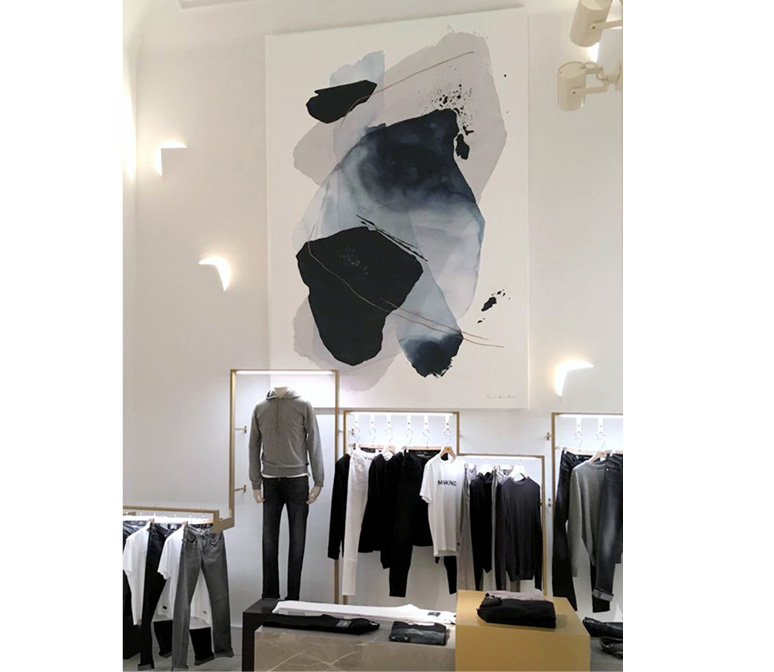 Unfolded by Jule Waiber
Jule Waibel is the creator of the unfolded universe, she is obsessed with pleated patterns and transforming structures. In 2019 she partnered with 7 For All Mankind creating an incredible art installation reflecting our denim heritage, which is rooted in quality fabrics, innovation and attention to details.