DENIM CARE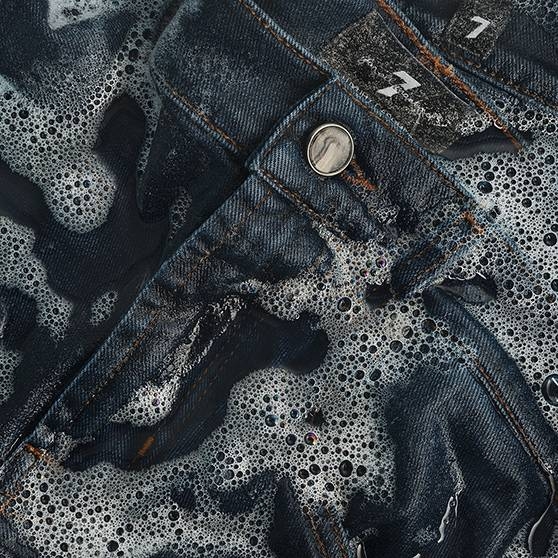 YES, YOU SHOULD WASH YOUR JEANS
If you care for them correctly, your favourite pair of jeans will last you a lifetime. Long-lasting staples never go out of style but that doesn't mean they don't need a little TLC every now and then. Caring for premium denim not only prevents colour loss and fading, but will also help to improve shape retention. Follow these instructions to learn the secrets of denim care.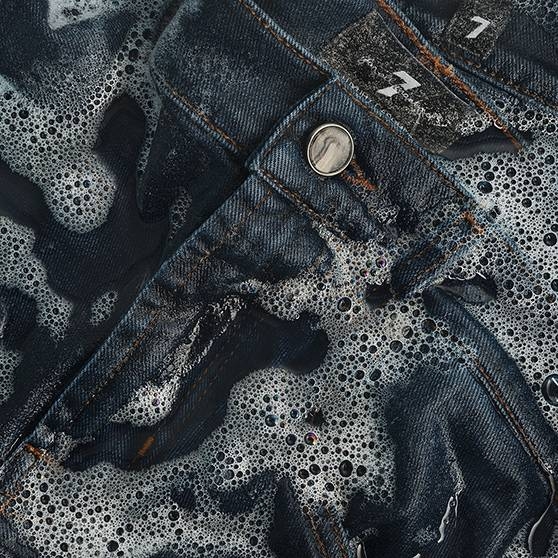 WASHING YOUR DENIM
If using a washing machine:
1. So that denim stays at the highest possible quality, wash at a low temperature, ideally 30 degrees.
2. To minimize colour loss and fading, make sure you turn denim inside out when washing.
3. Denim pigment can bleed, so make sure you only wash denim with similar colours to prevent this from happening.

If hand-washing:
1. Turn the denim inside out, lay flat in a few centimetres of cold (or lukewarm) water and leave to soak with detergent for 45 minutes.
2. Rinse with cold water to remove any detergent residue.

Drying your jeans:
To ensure denim retains its shape, air dry inside out, and never tumble dry!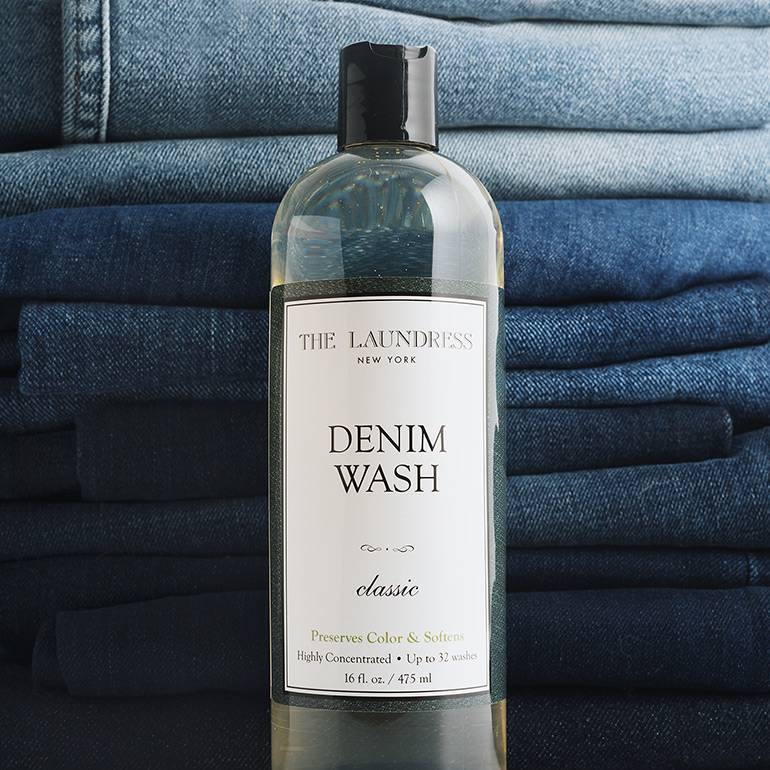 OUR SECRET WEAPON
To achieve the best possible results, we recommend investing in a quality denim detergent. A specialist denim detergent will not only help to prevent any colour runs but will also preserve the colour and softness of your jeans for the perfect 'worn-in' effect.

Be careful not to use too much, only a small amount of detergent is needed. The product is highly concentrated: up to 32 washes.
SHOP DENIM WASH
MYTHBUSTERS
MYTH 1 FREEZE YOUR JEANS INSTEAD OF WASHING THEM
FALSE
Don't put your favourite pair of jeans in the freezer. The only way to keep them clean is to wash them. For best results follow our instructions above.
MYTH 2 WHEN YOU WASH YOUR JEANS, DO SO SPARINGLY
TRUE
Minimising the number of times you wash your jeans helps to preserve their shape. This is especially important if you're buying denim that hasn't been pre-washed, this means it will take longer to mould to your body's contour.
MYTH 3 YOU SHOULD BE WASHING YOUR JEANS IN THE OCEAN
FALSE
It's argued that washing your jeans with saltwater can produce a worn-in, faded effect. This may be true, however, the ocean doesn't clean your jeans, in fact, it will deposit more dirt into the fibres - making them less clean than they were to begin with. Instead, let them fade naturally over time.